"A Time To Heal"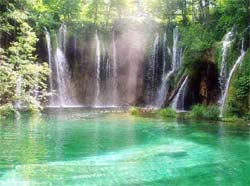 Philosophy and Approach:
We believe God desires that we live an abundant life able to overcome life's challenges. Broken relationships, difficult family situations and career pressures can oftentimes contribute to stress, anxiety, depression, grief and other emotional struggles. We believe the coaching experience requires hard work, courage, and trust. Therefore, our center is a "safe place" where together we can help you let go of the past, live in the present, and embrace the future.

To accomplish this we explore your relational and emotional history to address past wounds and failures, and encourage positive action that will help develop your self-confidence. In developing an action plan, we utilize selected elements of PAIRS (Practical Application of Intimate Relationship Skills) used across the country for skills-based psycho-educational therapy in the healing and enrichment of couple and family relationships.
Strategy:
Christian coaching may utilize practical skills from psychology and counseling, while recognizing that the Bible, not psychology, is the final authority. "His divine power has given us everything we need for life and godliness through our knowledge of him who called us by his own glory and goodness (2 Peter 1:3).

A Christian relationship coach's strategy is to help clients substitute biblical truth for error as they go about their daily lives. Truth, when believed, and applied, sets people free. When people are set free, they can live the abundant life and fulfill their true purpose. "Then you will know the truth, and the truth will set you free" (John 8:32).
Our Clientele:
As a faith-based coaching program, more than 50 percent of our client referrals are from churches. The community as a whole is serviced and spirituality is integrated into the coaching process only at the request of the individual.
Hours & Appointment Policy:
Our office is open from 10:00a.m.until 8:00 p.m. - Monday thru Friday. Some Saturday appointments are available.

Clients are seen by appointment only. Call 941-376-9355 to obtain additional information, schedule an appointment, or make a referral. Every attempt is made to meet the needs of our clients.
Location:
LAKEWOOD RANCH OFFICE
5260 Paylor Lane
Sarasota, FL 34240
Appointments: (941) 376-9355
Map to Office - Click Here
Directions: Take Exit 213 off I-75; go East 1.6 miles on University Pkwy into Lakewood Ranch. Make a right unto Business Blvd then left onto Professional Pkwy East. Professional Pkwy turns into Paylor Lane. The building picture below is also the headquarters for NCCA. We are housed in the same building.